Urban Safari…It's a Jungle in Here!
Combine a city view with a national zoological park and the "Urban Safari" look is born!
Get off the beaten path…
and experience the eccentric wild side with an urban twist!
The materials of the Urban Safari look…
…animal prints, geometric patterns, tribal accents, sleek finishes, clean lines and metallics.
Incorporate textures like these…
 The color palette for Urban Safari…
includes neutrals mixed with deep reds and metallic hues.
Animal prints are experiencing a new popularity,
especially when used in combination with modern and contemporary designs.
Fashionable furniture in an animal print is both bold and classy.
Refined surfaces with primitive designs create contrast…
Make a dramatic statement with an animal print carpet on your stairway…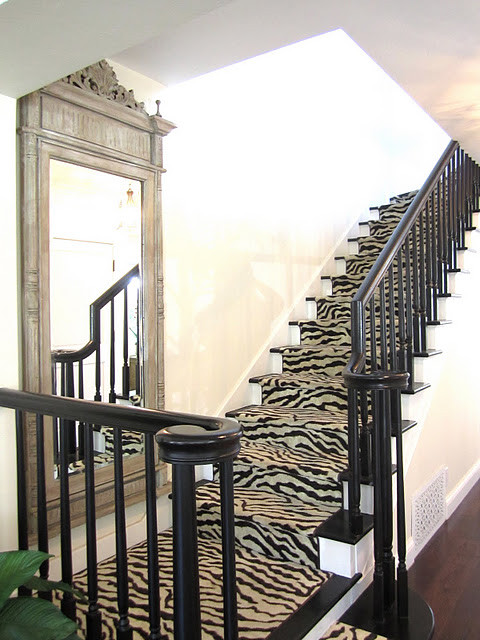 …or a zebra rug on your office floor.
Multi-function design is a plus…
this table top is removable to use as a tray!
Bring some animals in with bold statuary…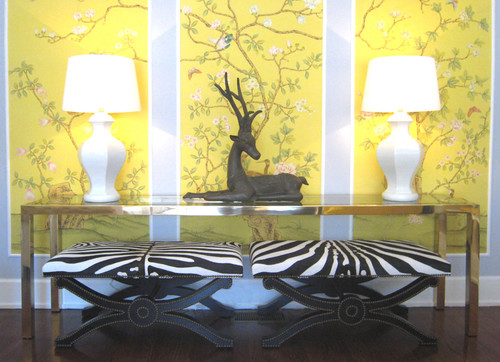 Take a walk on the wild side with graphic animal prints…
or make a bold statement on a small wall with a
leopard print wallpaper!
Give Fido his own touch of safari with a jungle print dog bed...
Shop for the URBAN SAFARI COLLECTION
And…don't forget the holidays!
Add a little wild to your Christmas tree with animal print ornaments!
One Response to "Urban Safari…It's a Jungle in Here!"